Dental Bridges Near You
Are you missing one or multiple teeth? We offer dental bridges near you. This fixed dental restoration is used to substitute one or more consecutive missing teeth in a row by "bridging" the gap between your adjacent teeth or dental implants.
Tooth loss can negatively impact your quality of life. This common problem could cause neighboring teeth to shift in your mouth, resulting in functional issues. With dental bridges in Edmonton, you can simultaneously restore the appearance and function of your smile. Dental bridges are a customizable procedure, typically made from porcelain or metal. Contact our dental clinic today to determine if you are the right candidate for dental bridges near you!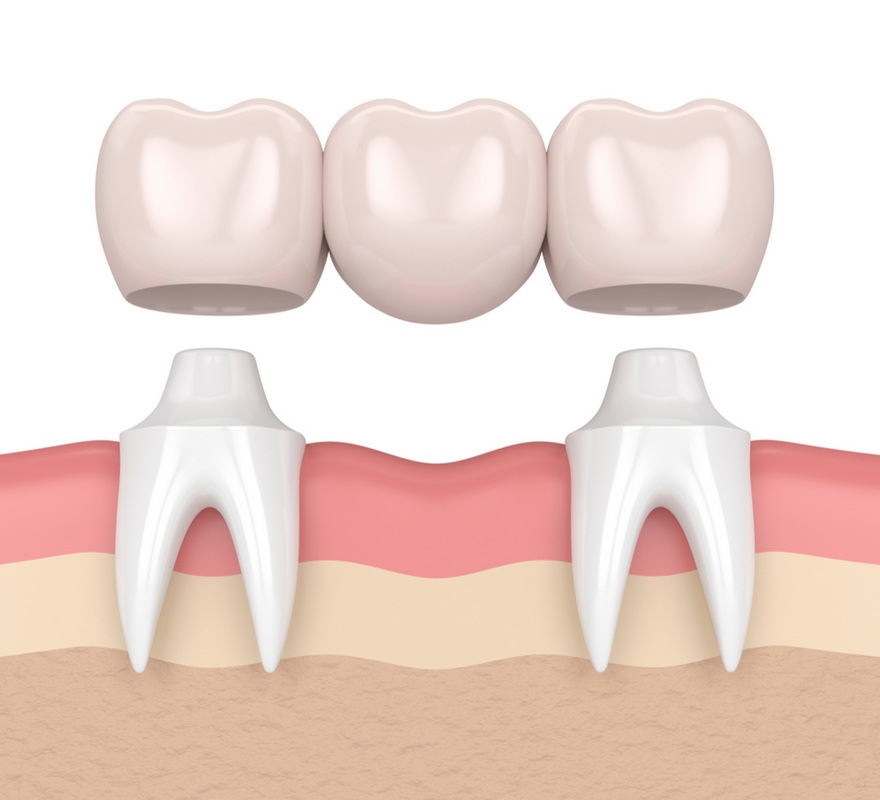 The Benefits of Dental Bridges
There are many benefits to choosing dental bridges in Edmonton, AB. The main benefits of dental bridges include:
They maintain your facial shape.
They prevent your remaining teeth from drifting out of position, causing teeth and jaw misalignment.
They restore your chewing and speaking abilities.
They are a permanent dental alternative to dentures.
The benefits of dental bridges go beyond just restoring the appearance of your smile, they can improve your oral health and wellbeing.
If you are interested in learning more about dental bridges near you, contact our dental clinic today!
The Procedure for Dental Bridges
If you are eligible for dental bridges near you, completing the procedure will take two appointments.
At your first visit, your dentist will prepare your anchoring teeth or dental implants and shape them for the crowns which will hold your dental bridge in place. Molds of your teeth will also be taken and sent to a dental laboratory where the dental bridge will be created. Your dentist will place a temporary dental bridge which you will wear for up to two weeks until your permanent bridge is ready.
When you return for your second visit, your final dental bridge will carefully be checked, adjusted, and cemented to achieve a proper fit. Your dentist will provide you with care instructions at the conclusion of your appointment.
Looking for dental bridges in Edmonton, AB T6V 1J6? At Albany Dental, we offer dental bridges and other dental restoration services near you. Schedule your appointment today!