Dental Implants Near You
Dental implants are an effective teeth replacement method for those who have suffered from tooth loss. They also provide a fixed solution to having removable dentures as they become a part of your dental structure.
Dental implants in Edmonton, consist of artificial tooth roots (made from titanium) that are surgically inserted into your upper or lower jawbone. Attached to the implants are artificial teeth, the implants act as anchors to hold your replacement teeth into place. If you are interested in learning more about dental implants near you, contact our dental clinic today!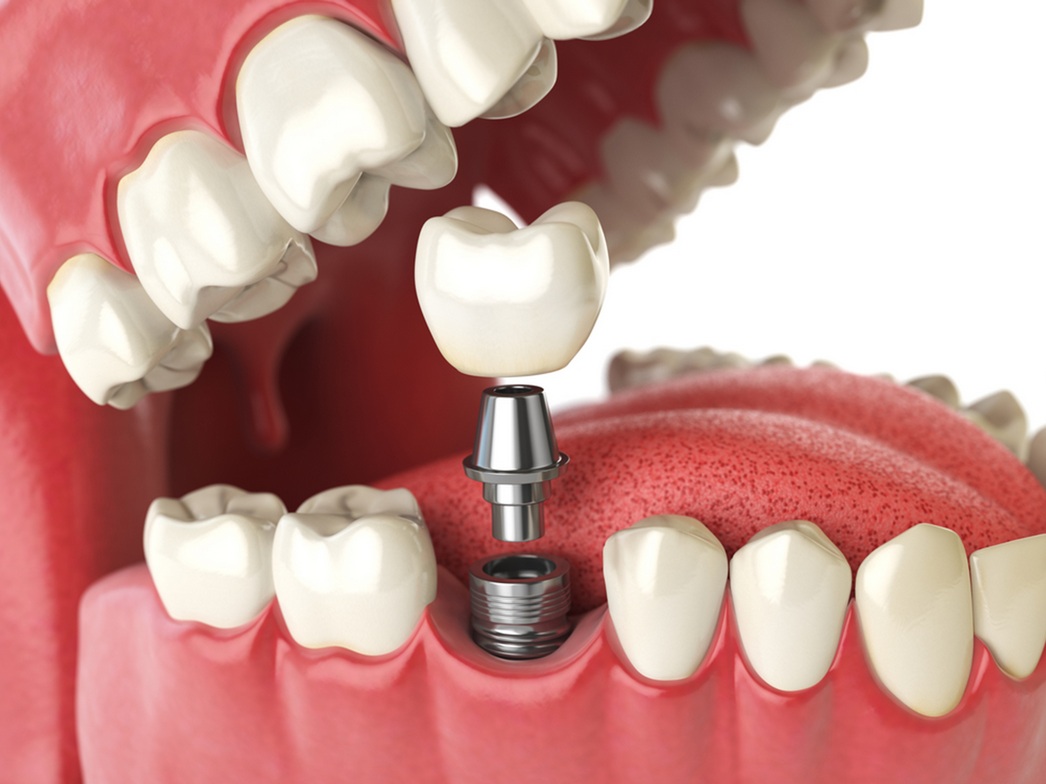 The Benefits of Dental Implants
Seeking implant dentistry in Edmonton, AB, can offer you many benefits, including:
The replacement of one or more teeth without compromising the integrity of your smile.
Resolved joint or bite problems caused by shifting teeth.
Restored confidence and self-esteem.
Resorted chewing, speech, and digestion.
A permanent solution to tooth loss.
Dental implants near you offer both restorative and cosmetic benefits. If you are interested in receiving dental implants near you, contact our dental clinic today to request a consultation.
The Procedure for Dental Implants
Obtaining dental implants near you will require more than one visit to your dental office over several months. Before beginning the implant process, you will be required to schedule a consultation first to determine if you qualify as a candidate for dental implants in Edmonton. Patients must have adequate bone to support the implants, otherwise, bone grafting may be necessary.
The first stage of the implant process involves planning for the procedure. Your dentist will begin by taking X-rays and impressions of your teeth and jaw. They will then numb the affected areas, and surgically place the implants into your bone. The dental implants near you will integrate into your jawbone and fuse through osseointegration. This generally takes up to six months.
Once your jawbone has healed, you will return for your second visit at which point your artificial teeth are securely attached to your implants, providing excellent stability and comfort.
Interested in dental implants? We offer dental implants in Edmonton, AB T6V 1J6. Schedule your consultation today.