Teeth Whitening Near You
Are you looking to receive teeth whitening near you? Teeth whitening is a non-invasive and simple dental procedure conducted on the teeth to change their colour and enhance their appearance. At Albany Dental, we offer teeth whitening near you! Contact our dental clinic today to schedule a consultation for teeth whitening in Edmonton.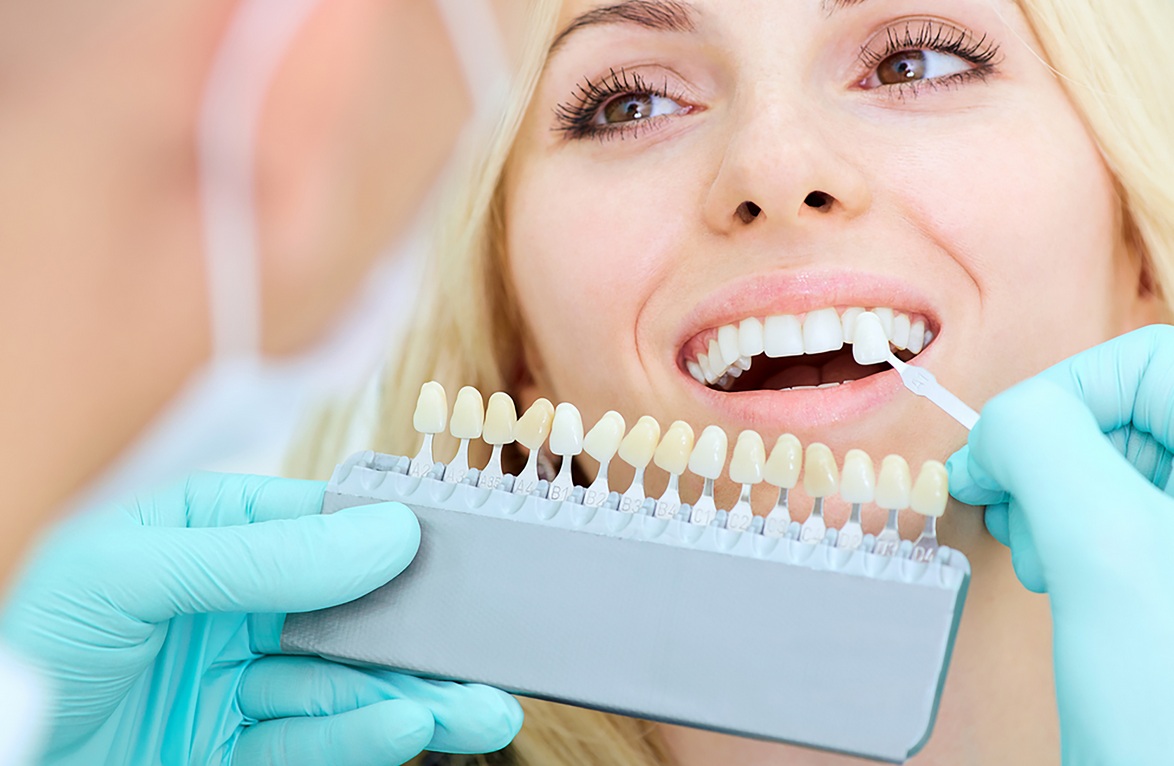 Common Reasons for Teeth Whitening:
The natural aging process
Tobacco use
Plaque and tartar accumulation
Excessive fluoride ingestion
Tooth trauma
In-Office Teeth Whitening Near You
At Albany Dental, we offer ZOOM! -in-office teeth whitening in Edmonton, AB. This one-hour procedure is proven to whiten your teeth eight shades in a single dental visit. Your dentist will first begin by protecting your gums and soft tissues. Next, they will apply a layer of the ZOOM! hydrogen peroxide whitening gel for 15 minutes and laser light will be pointed at your teeth at this time. The process is repeated for a total of three 15-minute sessions. Lastly, your dentist will apply a fluoride paste gel on your teeth to reduce sensitivity. ZOOM! in-office teeth whitening near you is ideal for patients who wish to achieve immediate and dramatic results.
Take-Home Teeth Whitening
We also offer take-home teeth whitening near you with ZOOM! Your dentist will use impressions to create custom fitting appliances and a special bleaching agent which will be placed on your teeth for four to eight hours per day.
Other teeth bleaching methods like strips, rinses, and whitening toothpaste simply don't compare to ZOOM! You'll be looking to wait weeks or months to achieve teeth that are whitened by only a few shades. ZOOM! Teeth whitening in Edmonton can whiten your drastically in an hour or a few days with take-home kits.
If you are looking to improve yellowing, aging, or stained teeth, consider scheduling a consultation with our dentists for ZOOM! whitening near you. You will always want to consult with your dentist before beginning any whitening procedure to determine if you're a suitable candidate for a particular treatment.