Emergency Dental Treatment Near You
Any type of dental emergency can be handled quickly at our office. It is our goal to see any patient within the working hours that day. Dental emergencies can range from something as minor as a chipped tooth to a fractured jaw. We have experience in how to deal with all types of dental emergencies and although you aren't planning for a dental emergency take place, our dental team is always ready and equipped. Contact us today if you are in need of an emergency dentist near you. At Albany Dental, we provide emergency dental treatments in Edmonton.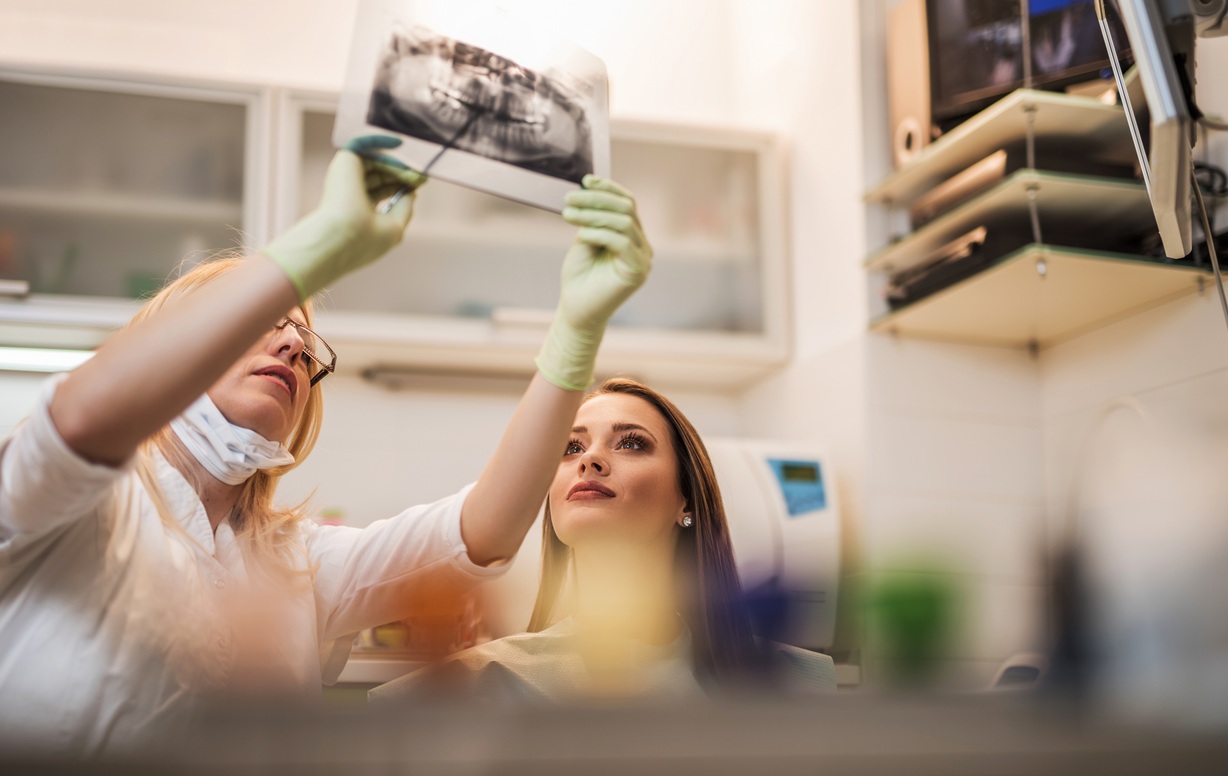 Common Dental Emergencies
Our emergency dental clinic in Edmonton can treat various dental emergencies. The following are common emergencies we see:
Facial Pain and Swelling
If your face is swollen or you are experiencing pain, you will need to seek emergency dentistry near you. These symptoms could indicate a serious dental emergency, including an abscess. An abscess forms inside your teeth or gums when plaque is not removed through good oral hygiene. You must seek emergency dental treatment near you in this case. Your dentist can prescribe antibiotics to minimize the pain, swelling, and bacteria.
Chipped, Fractured, or Cracked Tooth
If your tooth is damaged, please visit our emergency dental clinic in Edmonton as soon as you can. The necessary treatment will depend on how severe the damage is. Emergency dental treatment in Edmonton, AB T6V 1J6 may include, fillings, crowns, veneers, or root canal therapy.
Dislodged Filling
When a filling falls out, it can be a painful or uncomfortable experience. For this reason, it is imperative to seek emergency dental services near you. When a dislodged tooth is left unaddressed you may need root canal therapy or you could end up losing your tooth. To treat the issue, your dentist may replace your filling or place a crown to restore the integrity of your tooth.
Tissue Injury Treatment
Trauma, lacerations, cuts, and wounds to the soft tissues of your mouth will signify the need for emergency treatment care near you. Once you visit us, your dentist will complete a thorough physical examination, analyzing for tooth and bone damage. If you have larger cuts, they may require stitches however treatment will vary depending on your situation.
If you or a loved one is experiencing a dental emergency, please contact our emergency dental clinic in Edmonton immediately.
Seeking Emergency Dental Treatment Near You?
Dental emergencies are inevitable, but when you're in the right hands you can receive prompt treatment that protects the integrity of your smile. At Albany Dental we offer emergency dental treatment in Edmonton. Don't hesitate to contact our dental clinic near you immediately during a dental emergency, our compassionate and highly-skilled team can provide effective and efficient treatment.